A.R.C. Laser


Q-LAS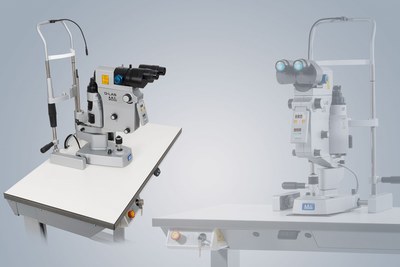 Description
The Q-LAS gives you the possibility to treat secondary cataracts and the wide-angle-glaucoma. It links economy, ergonomics and longevity in a very innovative way.
Outstanding focusing with the two-part laser beam
Combination with CLASSIC
Laser beam and slit illumination are coaxial
Combined systems
The Q-LAS can be combined with the CLASSIC retina laser. Furthermore, the Q-LAS is available with two different types of slit lamps.
Q-LAS + PCL5 ZL
With a classical YAG slit lamp
Illumination radiation channel through prism
Q-LAS + PCL5 SHL
Light source at the tip of the slit projector
High end optical quality