A.R.C. Laser


VARIO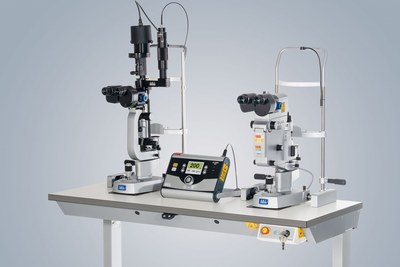 Description
You need a YAG laser, a laser for photocoagulation and a laser to perform SLT? Try VARIO!
Designed for the anterior and posterior segment
Modern laser systems on one table
Optional head-up display
Spacious legroom for wheelchair patients
DESIGNED FOR ANTERIOR AND POSTERIOR EYE SEGMENTS
PCL5
Specially coated optics with parallel or convergent tube provide a detailed view into the anterior or posterior segment.
Slit lamp PCL5
Benefit from specially coated optics with a parallel or optionally a convergent tube which provides a detailed view into the anterior segment.
Head-up display
Check all the necessary values at a glance - without taking the eyes from the eyepiece. The display follows each alteration of the energy level. The overall input energy is displayed in addition.