A.R.C. Laser


CETUS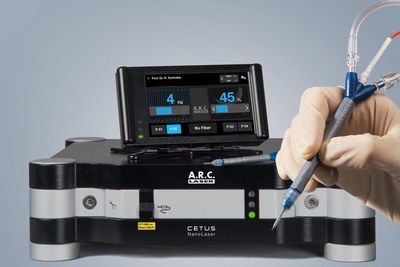 Description
Cataract surgery with the Nano Laser
100 % Photofragmentation
100 % no ultrasound
100 % single use handpieces
Your most affordable choice to enter the prestigious PREMIUM laser segment.
Cataract surgery becomes 100 % laser surgery with the CETUS.
Easy OR Integration
The A.R.C. Nano-Laser is very compact which means that it only needs a fraction of a Femto's space.
The Nano-Laser is easily adapted to your Phaco Ultrasonic system by simply plugging in the cutters tubing.
Inexpensive single-use handpieces eliminate the need for cleaning, sterilization and tuning of the phaco handpiece.
Complete single-use-sets are available.
The Nano-Laser is maintenance free.
Upgrade your Phaco with a laser system as easy as 1-2-3.