Topcon


Chronos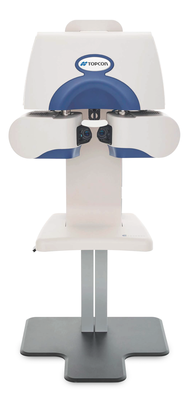 Description
Automated Binocular Refraction System
Increase patient convenience, optimize workflow and grow your practice – without compromise.
Chronos combines binocular autorefraction and keratometry measurements with binocular subjective testing and visual acuity in a single instrument that occupies a minimal amount of space and optimizes workflow.
Introducing SightPilot™
SightPilot™ is optimized for understanding and efficient workflow, facilitating delegation when required.
SightPilot™ simplifies the user interface to provide a step-by-step guide through the refraction process.
At each step, the operator is given instructions to proceed with the refraction, based on the patient's response.