A.R.C. Laser


COBRA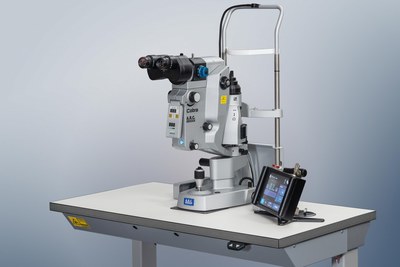 Description
Nd:YAG and SLT
The concept of combining two lasers into one system enables practical advantages: Prolonged service life and increased work safety. The SLT and Nd:YAG Lasers are indispensable to treat glaucoma in today's ophthalmology practice. A.R.C. Laser creates uniform energy distribution over the entire spot for safest treatment quality and reliable reproducibility. SLT is a natural way to reduce IOP by stimulating the trabecular meshwork with its specific "low level laser beam"
µChip SLT: no compromises
SLT is a laser therapy which may replace medication for the treatment of open-angle glaucoma (OAG). Laser-selected Trabeculotomy is a gentle and repeatable laser treatment. It promotes cellular regeneration of trabecular meshwork without any medication.
No harm for your patients trabecular meshwork (TM)
No side effects
Well known treatment for open angle glaucoma (OAG)
Designed for the anterior segment
Highest repetition rate thanks to our Rapid Procedure Rapid-Trigger-Mode (RTM)
Optional head-up-display
No high voltage inside - no UV-light on the cavity
< 2 % deviation: Highest pulse-to-pulse stability for REPRODUCIBLE RESULTS
Unique innovations are the Rapid-Trigger-Mode (RTM) for a fast repetition rate and the optional head-up-display: the selected treatment power is always in view.