Johnson & Johnson Vision


Veritas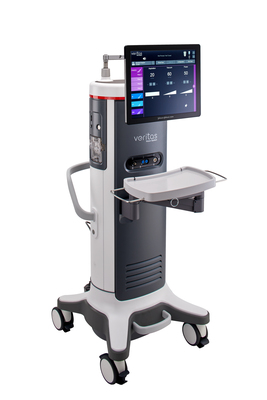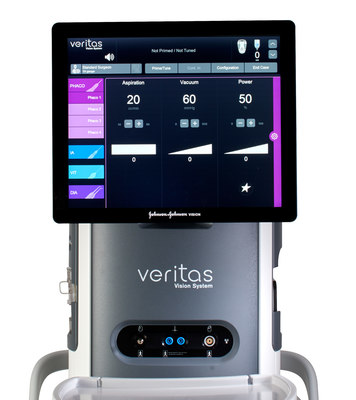 Description
Less Surge, More Stability.
VERITAS™ Vision System's unique Hybrid Fluidics Technology sets a new standard in chamber stability through its proprietary Advanced Tubing System (ATS) and Dual Pump System.
Advance Tubing System (ATS)
provides unsurpassed stability and maneuverability. Engineered to minimize surge while improving chamber stability
• Firm inner tubing maintains diameter at higher vacuum pressures and minimizes fluid volume variability
• Smaller inner diameter reduces flow rate in the aspiration channel
• Soft outer layer is designed to optimize maneuverability and comfort
Dual Pump System provides flexible control of lens extraction.
On-demand access to peristaltic and venturi pumps for efficiency throughout the case, without the need to switch phaco packs.
Peristaltic Mode
Exceptional control and performance with high-powered vacuum levels, effective holdability and fine-tuned interoperative precision and nucleus segmentation.
• Optimal for sculpt, crack and segment control
• Holds large fragments at the tip, allowing surgeons to effectively pull first quadrant centrally
• Helps reduce post-occlusion surge
Venturi Mode
Fast and efficient tissue removal with maximum followability and higher vacuum, without compromising chamber stability.
• Draws nuclear fragments and cortical strands to the tip for efficient nuclei extraction
• Reduces phaco time
• Responds instantly to occlusion breaks